Dealer News
January 24, 2019
Dear Custom Fiberglass Pools Dealer,
Greetings & Happy New Year!
We hope that you and your family had a fun and relaxing holiday season and that you are ready to take on the New Year with us. We are very excited for what the upcoming 2019 pool season has in store. We feel that, in working together, we will be able to make this a record breaking year!
As we kick off the New Year, we are also excited to be sending out the latest issues of our monthly newsletter. It is our hope that these newsletters will be a resource that is both informative and helpful. In this issue you will notice that we have included information on the specials for January, February and March. We will include the current and upcoming monthly specials in every issue so that you may extend these offers to your potential customers. Please note these offers are only valid for the dates listed so please be sure to quote your clients accordingly. If you have any questions regarding this, feel free to contact me at any time.
We are happy to announce 2 new pool models for 2019. 3D drawings will be pictured below. They are 2 "Beach Entry" pools and are also pictured on our website. We are currently trying to get them ready for production and a price point so you can give to your clients.
Below you will find our Special of the Month, our Spotlight News featuring our Dealer Photo Contest, and our Featured Dealer of the Month. If you have any questions regarding this, feel free to contact Chris, or myself at any time.
Sincerely,
James Hester
Dealer Account Manager, Custom Fiberglass Pools
---
Monthly Specials
January 1st-31st - $500 off any 14' wide or smaller pool, $1,000 off any 16' wide or over pool
February 1st-28th - $1,000 off any White pool
March 1st-31st - $1,000 off the 16'x34' Midland
---
Spotlight News
Photo contest
A picture is worth a thousand words or in this case $1,500.00. From Now until July 1st you can enter our Custom Fiberglass photo contest by sending in your beautiful Custom Fiberglass pool pictures to James@tallmanpools.com. The winner will be selected on July 15th and will receive $1,500.00 off the pool of their choice.
* All photos submitted will be added to the Custom Fiberglass Pools website, and all social media outlets with your Company name –remember this is great free advertisement for you
---
Featured New Beach Entry Pool Models for 2019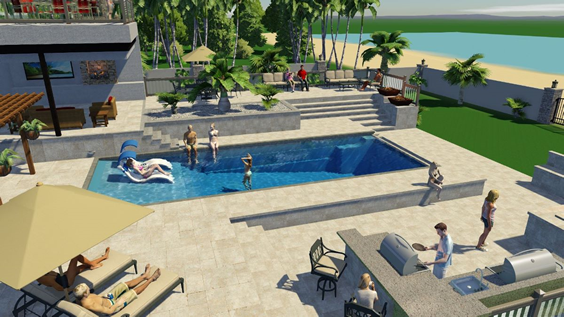 16' x 40' Beach Entry Pool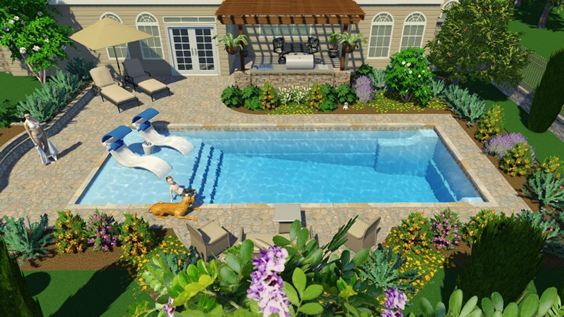 14' x 34' Beach Entry Pool