Augusta, Georgia Fiberglass Pools
Fiberglass Pools in Augusta, Georgia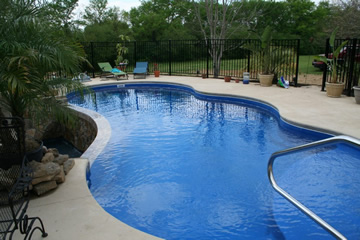 Augusta, Ga is filled with timeless and captivating scenery at every turn. Capture some of that timeless beauty with a Custom fiberglass pool in your backyard. There is no better way to kick back, relax, and enjoy the water than with a custom fiberglass pool installed! At Custom Fiberglass Pools we have over 43+ pool models to choose from to fit your style and budget! Want a pool with built in steps, a spa, or even a tanning ledge? Yep, we provide all of these features plus more! Bring the elegant seaside vibe of the city to your own backyard!
Fiberglass Manufacturer in Augusta
With over half a century of experience in the fiberglass pool manufacturing industry we pride ourselves in using only the finest materials and leading-edge technology to create and manufacture our fiberglass pools right here in the United States. That is why so many in Augusta, GA trust Custom Fiberglass Pools to provide the best quality of fiberglass pools in the industry.
With our vast selection of luxury pool designs we are sure you will find a pool model that will steal your heart! When you choose a Custom Fiberglass Pool youre not only bringing a vacation to your backyard but also a focal point to host get-togethers!
Custom Fiberglass Pools Installation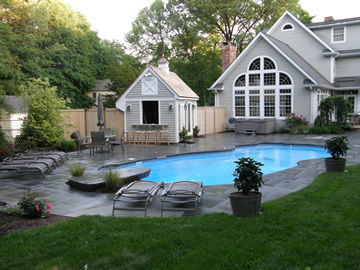 When installing a fiberglass pool you want the process to go as smoothly as possible and to be done correctly, that is why Custom Fiberglass Pools created an easy 3 step installation process that will ensure your fiberglass pool gets installed right on the first time. Step one is the exciting process of choosing the perfect fiberglass pool for your needs from our outstanding 43+ luxury fiberglass pool selection. Step two involves setting the pool and backfilling. Step three will finish your installation by pouring your decking. The end result is a gorgeous, luxury fiberglass pool which will be a wonderful addition to your landscape for years to come.
The Custom Fiberglass Pools Guarantee
Custom Fiberglass Pools is a family owned and operated business that has been in the industry for over half a century. With years of experience we ensure we provide a stylish yet durable high quality pool that will last you a lifetime! Custom Fiberglass Pools stands behind every Fiberglass Pool with our 50 year structural guarantee on all of our pool models! When you purchase a Custom Fiberglass Pools you will not only be getting an excellent fiberglass pool experience and outstanding customer service. Contact Custom Fiberglass Pools today to get started living your best fiberglass pool life in Augusta, Georgia!