Tanning Ledges Pools
Laguna/Moroccan Tanning Ledge Fiberglass Pool
Size: 9'6" x 18' • Depth: 10" Deep •
Gallons: 0 • Square Feet: 0
•
Find A Dealer »
Laguna/Moroccan Tanning Ledge Pool Photos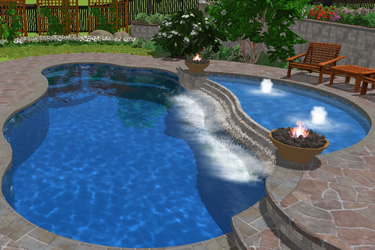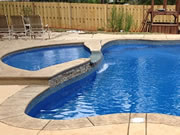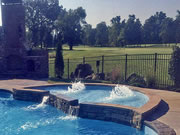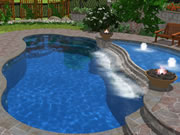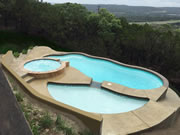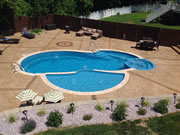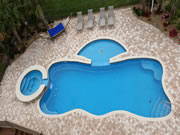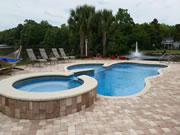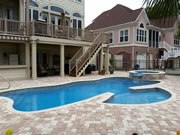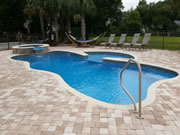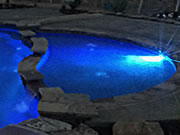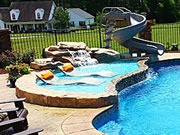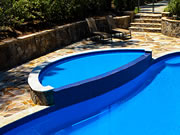 Click a thumbnail below to view a bigger picture of each pool.
Laguna/Moroccan Tanning Ledge Overview
Stop wasting time and money on traveling to a tanning salon, when you own our Laguna/Moroccan Tanning Ledge you can tan in style in your own backyard! The Laguna/Moroccan measures 9'6" x 18' and is 10" deep, providing a beautiful water feature for your outdoor space! The Laguna/Moroccan Tanning Ledge is not only great for working on your tan, but can also be used as a lounging spot for soaking up the summer sun, and as a fun play area for kids! Like our other tanning ledge models, the Laguna/Moroccan fits beautifully with our many Fiberglass Pools!
---
Like the Laguna/Moroccan Tanning Ledge? Find A Dealer »
---
Additional Tanning Ledges Models
All dimensions, depths and specification shown on this site are approximate.
Additional Fiberglass Pool Models