Tanning Ledges Pools
Large Freeform Tanning Ledge Fiberglass Pool
Size: 9'6" x 18' • Depth: 10" Deep •
Gallons: 0 • Square Feet: 0
•
Find A Dealer »
Large Freeform Tanning Ledge Pool Photos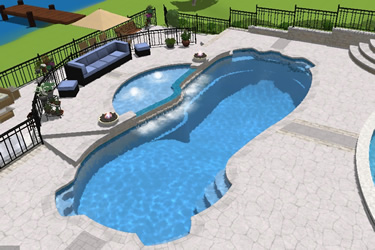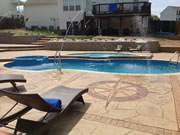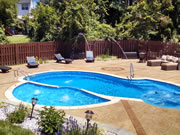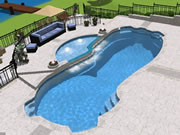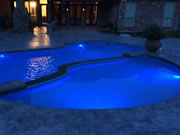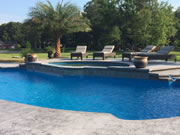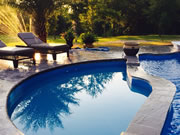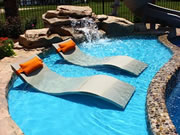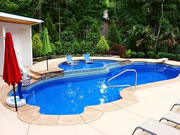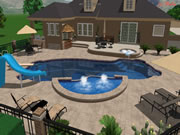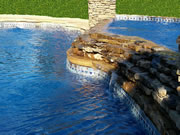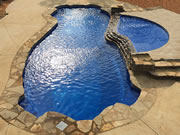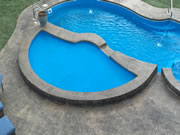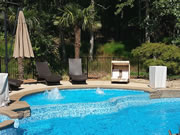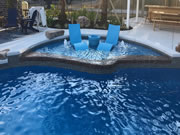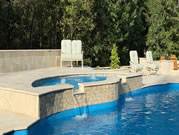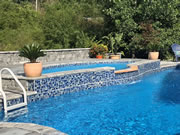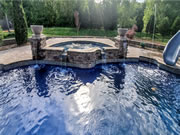 Click a thumbnail below to view a bigger picture of each pool.
Large Freeform Tanning Ledge Overview
Start your summer off right with our Large Freeform Tanning Ledge – Great for summer parties or just catching up on all that tanning you missed in the winter! This chic and stylish tanning ledge is sure to add class to your outdoors with its beautiful water feature, and fits perfect with our Fiberglass Pool models! The Freeform Ledge will provide fun and relaxation to your summer season as it is great for kicking back and lounging, as well as a creative outdoor play spot for kids!
---
Like the Large Freeform Tanning Ledge? Find A Dealer »
---
Additional Tanning Ledges Models
All dimensions, depths and specification shown on this site are approximate.
Additional Fiberglass Pool Models